Who is the owner of Nk Tv Assam? Know the Nk Tv assam owner name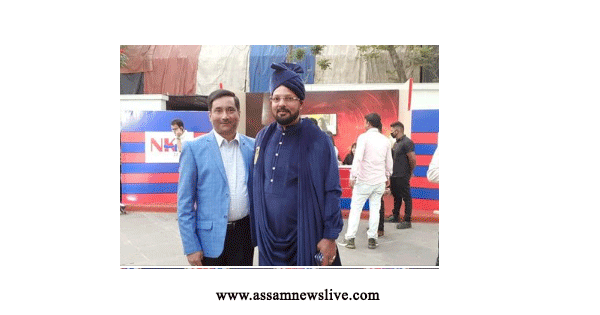 NK Tv Assam Owner Name:
NK Tv 24X7 is a new satellite channel of Assam. Many people are searching for NK TV Assam owner Name. Today we will let you know the name of the owner of nk tv Assam.
Who is the owner of NK Tv Assam?
The owner of NK TV Assam is Nipon Kumar Talukdar (N K). He is also the Chairman cum Managing Director(CMD) at N K Power & Infrastructure Pvt. Ltd. He is from Pathsala, Assam, and currently staying in Guwahati.
The grand launching date of NK Tv was 14th March 2021. The owner of NK Tv, Nipon Kumar Talukdar is also a tea planter and a member of the North Eastern Tea Association (NETA).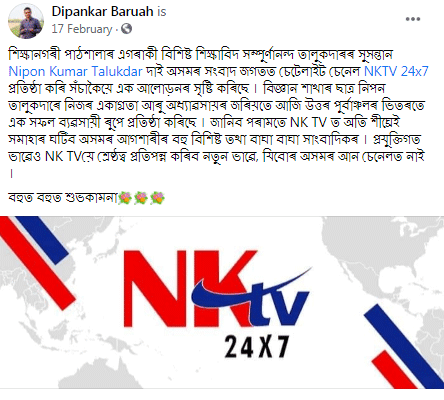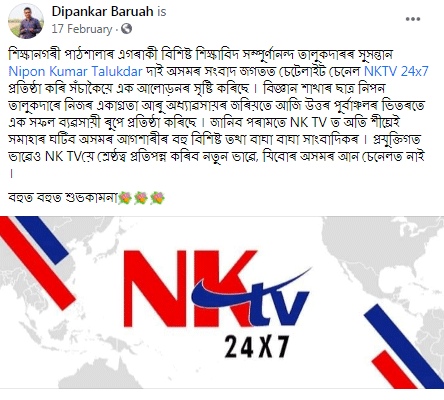 Watch NK Tv Assam Live
Now you can watch your favorite NK Tv Assam Live online. We have provided direct access to NK Tv Live streaming details below. Click on the Live button and enjoy your favorite live shows on NK tv Assam.