Download Declaration Form A for Assam Jobs – see rule 5(1)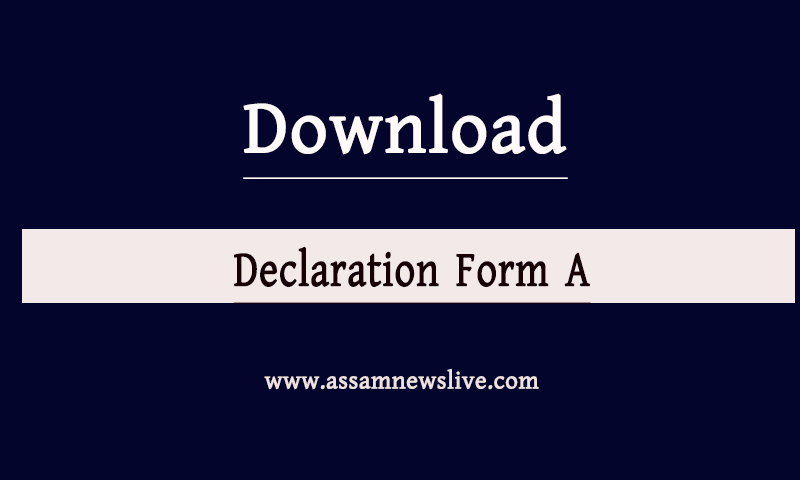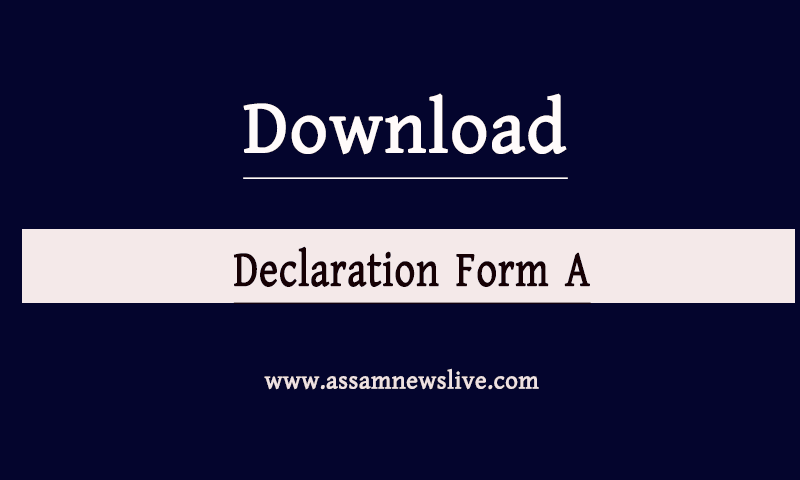 Declaration Form A for Assam PDF download: According to form a rule 5(1) Assam, Applicant needs to provide a declaration on not having more than two children. Also, the applicant should be aware of marrying in violation of the provision of the Prohibition of Child Marriage Act, 2006 (Act No. 6 of 2007).
What is Declaration Form A small family norms :
Small family norm defines control over the number of children in a family. In a Declaration Form A small family norms, one should declare that he or she doesn't have more than two children. In Assam, Declaration Form A is to be submitted in various departmental job applications like sericulture, soil conversation, veterinary, etc.
How to fill up Declaration Form A for different jobs in Assam
Here is a sample form of filling the declaration form A for different jobs application in Assam.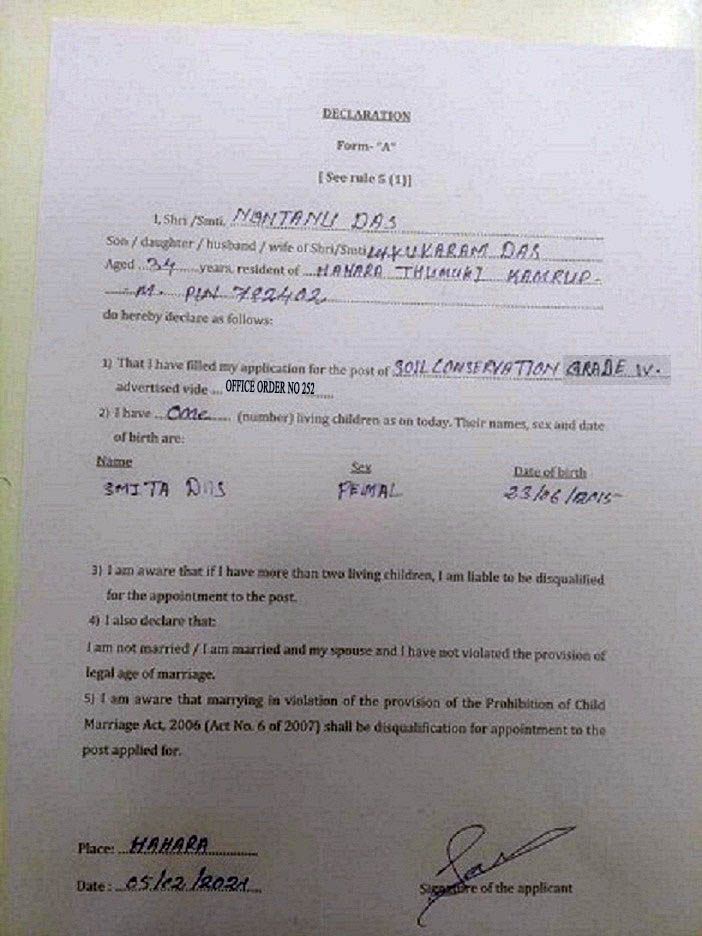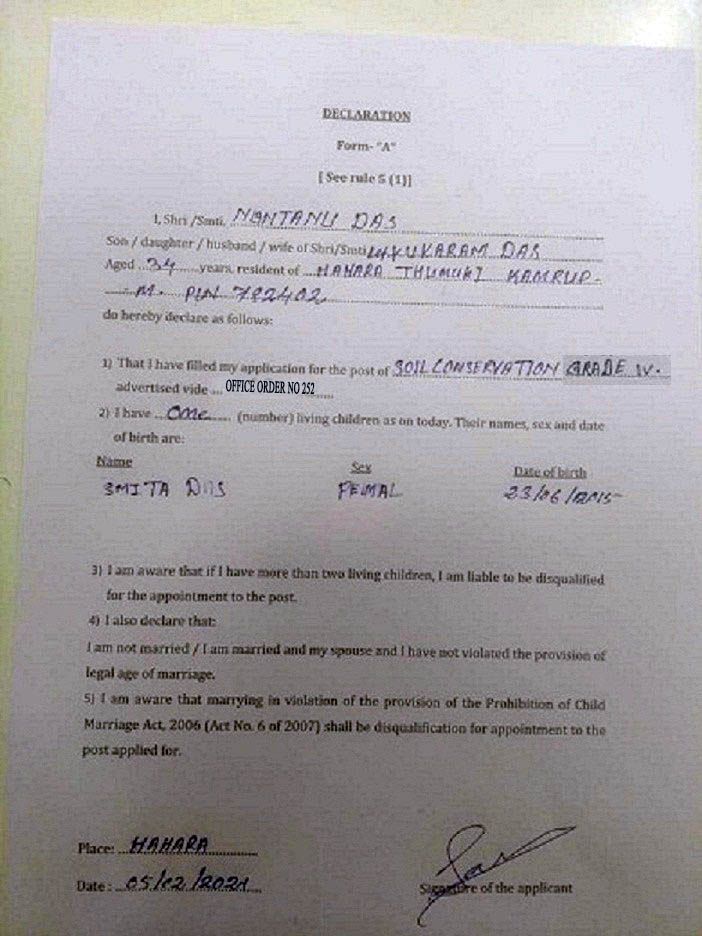 Declaration Form A PDF download
In Most Government job vacancies in Assam, it is mandatory to submit Declaration from A along with the other relevant documents. You need to fill up the Declaration Form A with proper details like Name, Address, Job advertisement no, and family details. To download Declaration Form A in PDF format link is given below.
How to download Declaration Form A
We have collected Declaration Form A PDF that is required for different governmental job applications.
To download Declaration FORM A – Click here