Top 9 Beautiful Assamese Actress Name List With Photo [Hot]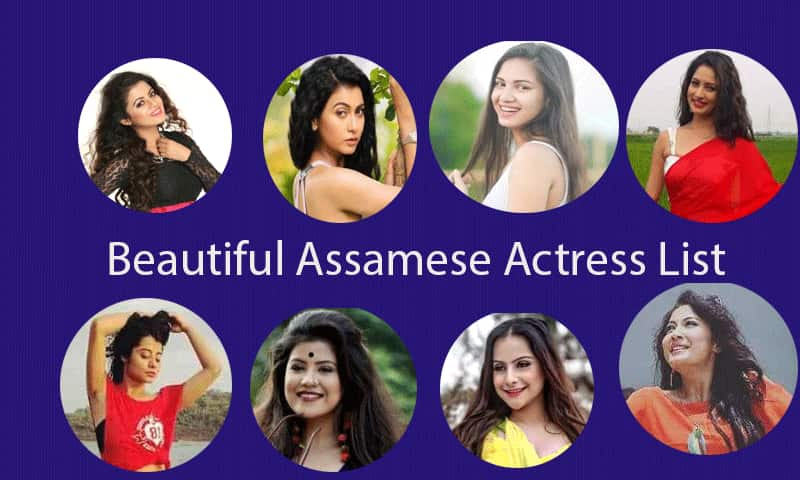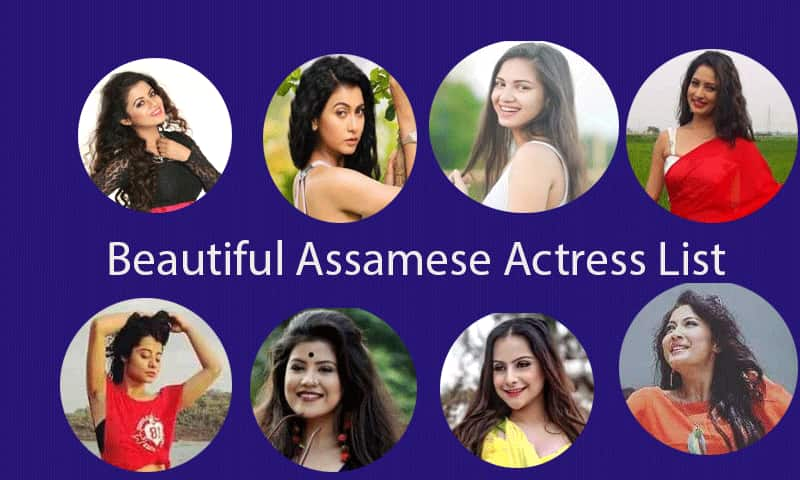 The Assamese film industry (Jollywood) is the fastest-growing film industry in India. A number of talented actors and actresses are working in Assamese Film Industry. Many Assamese actresses from Assam get a chance in Bollywood as well as the Tollywood industry too. Also, Assamese actresses are quite popular on social media platforms as their huge follower base. We have created a list of the top 20 hot and beautiful Assamese actresses list If you are looking for the most beautiful Assamese actress in Jollywood. Here we will provide all details of the Assamese actress Instagram account also. You can scroll down to have a look at the jaw-dropping pictures of hot Assamese actresses with details.
Annanyya Kashyap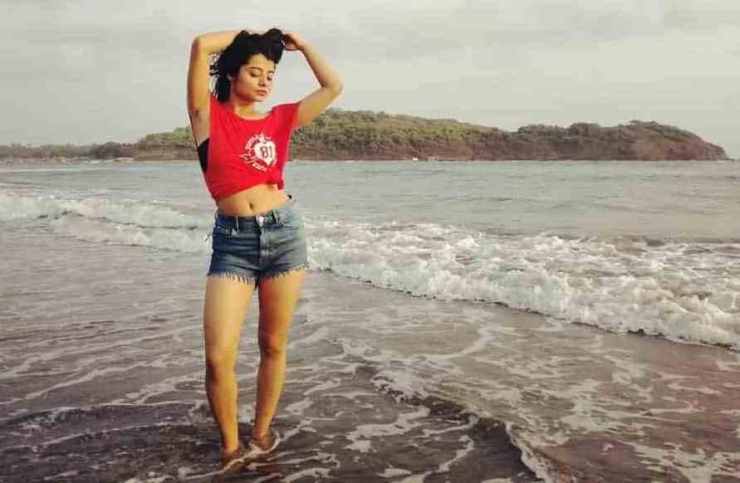 Annanyya Kashyap is an Indian film actress and model, who primarily works in Assamese films. She was born on 2nd March in Jorhat, Assam, India. She debuts her film career in 2013 with the Assamese movie "Val Pabo Najanilu". Assamese Actress Annanyya Kashyap has work on many music video projects where she impresses the viewers' hearts. Some of the famous projects where Annanyya Kashyap acted are – Masoloi Goisilung, Gogoi Dair Putek, Morilong Morilong lagi jai, Mur Seng Mur Bakhor, etc.
Sunita Kaushik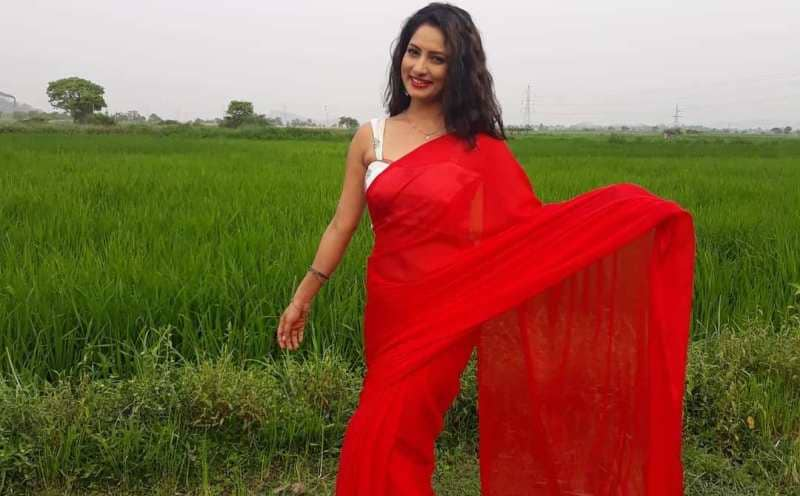 Sunita Kaushik is a popular Assamese actress known for featuring many mega serials in Assamese. She has acted in leading roles in popular mega serials like "Ki Naam Di Matim", "Anuradha", etc. She was born on 10 June 1988. Sunita Kaushik has made her first national debut in a ghazal called 'Issi ko Pyar kehte hain' with singer Shaan. She is from Thelamara, Tezpur, Assam currently staying in Guwahati, Assam. Sunita Kaushik had started her acting career at Ban Theater, Tezpur. Her first debut serial is 'Pratipod' in Doordarshan. Some of her hittest Tv shows are – Anuradha, Ki Naam Di Matim, Anuradha etc. She also starred in many video albums like Abujon Mon, Nojonake Nubujake, etc.
Priyam Pallabee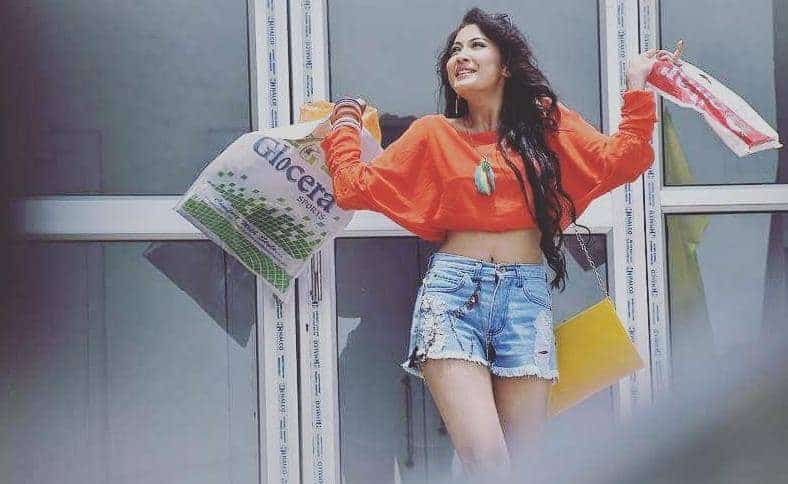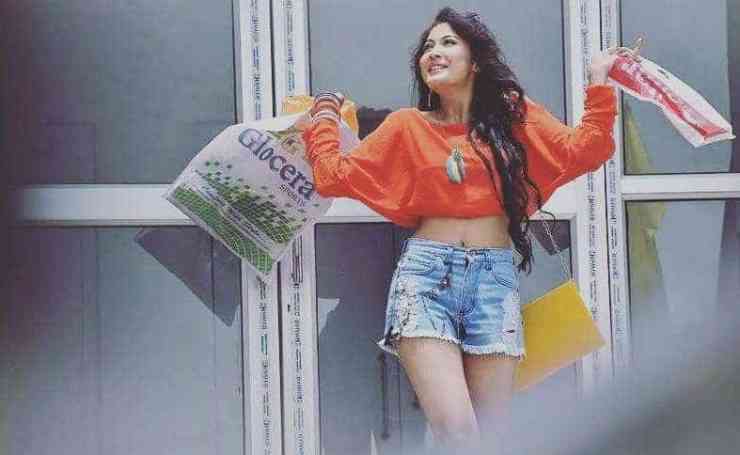 Priyam Pallabee is an actress from Assam who works mainly in the Assamese film industry, she was born on 5 January in Goalpara, Assam, India. She is now Priyam Pallabee Kashyap after she got married to Bhrigu Kashyap. She made her first debut in a video album song "Tomar Mitha Mitha" in 2016. Her first Mega TV Serial is "Niyarar Fool" telecasted at Rengoni Tv in 2019 ". Priyam has acted in many successful Assamese Music video Albums such as Rodali Tumi, Manuhjoni Main, Tumar Babe, Laaje Laaje, etc. She has 250k active Instagram followers – Priyam Pallabee
Amrita Gogoi
Amrita Gogoi is an Assamese film actress who works mainly in the Assamese film Industry. She was born on 22 December 1991 in Sivasagar, Assam, India. Being a very beautiful and talented Assamese actress Amrita works in many Assamese Tv shows, Music Videos, and Films. Amrita works on many successful projects like Ragini, Ahetuk, Pedal Mari Mari, etc. Amrita Gogoi married Mandip Kakoti. In 2021, Amrita Gogoi blessed with a baby girl name Ridhi. She has 350k active followers on Instagram – Amrita Gogoi
Aimee Baruah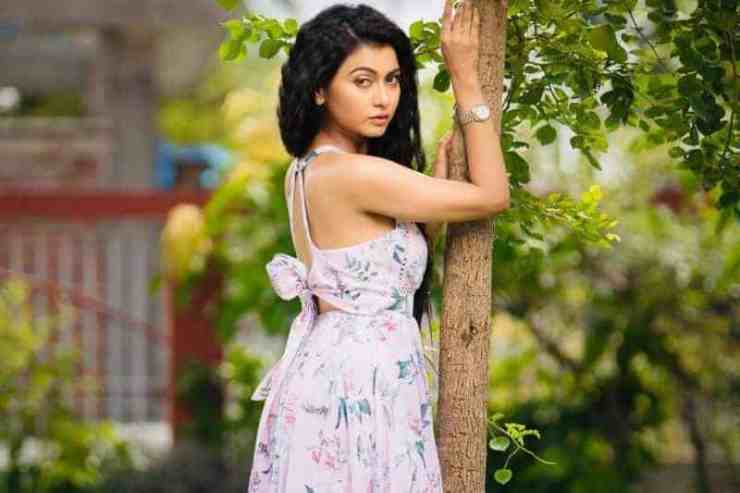 Aimee Baruah is an Assamese actress originally from Nagaon, Assam. She was born. She is married to a Minister of Assam, Pijush Hazarika in 2011. Her First Debut Movie is 'Prem aru Prem" when she was in class 9 in 2001. Aimee Baruah has acted in many successful films and music video albums such as Jetuka Pator Dore, Nijanor Gaan, Bakor Putek, Aghori Atma, Moina O, Dorika, Torali, Hula Bhai Mula, etc. She is very active on Instagram with 380k+ active followers – Aimee Baruah
Himakshi Kalita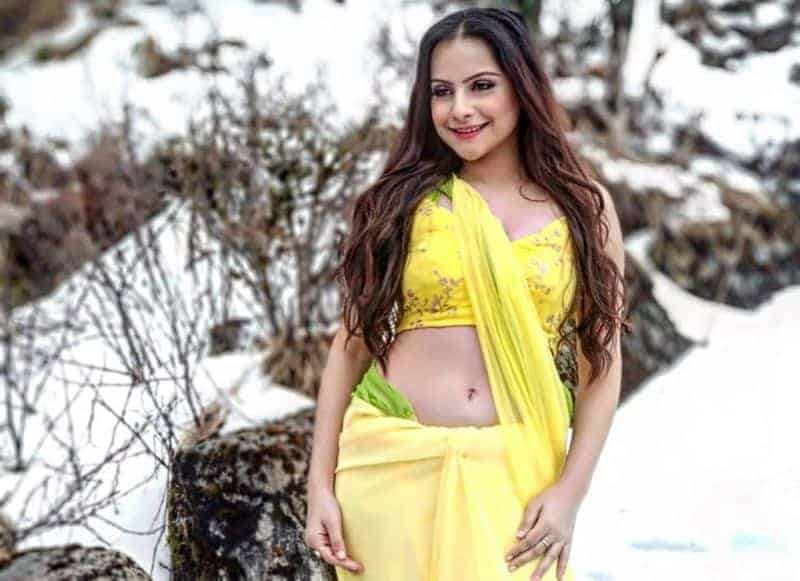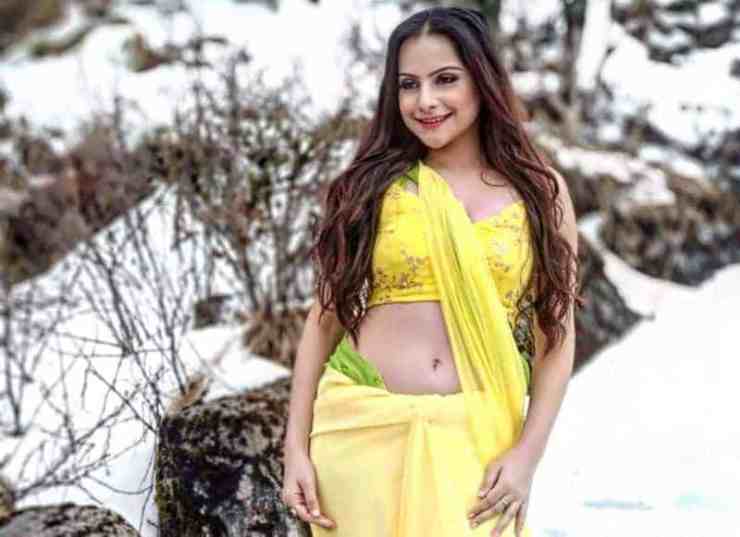 Himakshi Kalita is a popular Assamese Actress cum social media influencer. She was born on 31 st August 1998, in Palashbari, Assam. She is well known for her leading role in Assamese Mega Tv Serial Boidehi (বৈদেহী), Jonaki Kareng, etc. Himakshi's first debut movie was 'Kun' etc. Himakshi has won many awards like Miss Nikon DY365, Miss Telegraph Assam, etc. She works in many successful music albums like Prothom Pronoy, Morom Barhe, Keteki 2019, etc. She is also very active on Instagram with 340k+ active followers – Himakshi Kalita
Richa Bharadwaj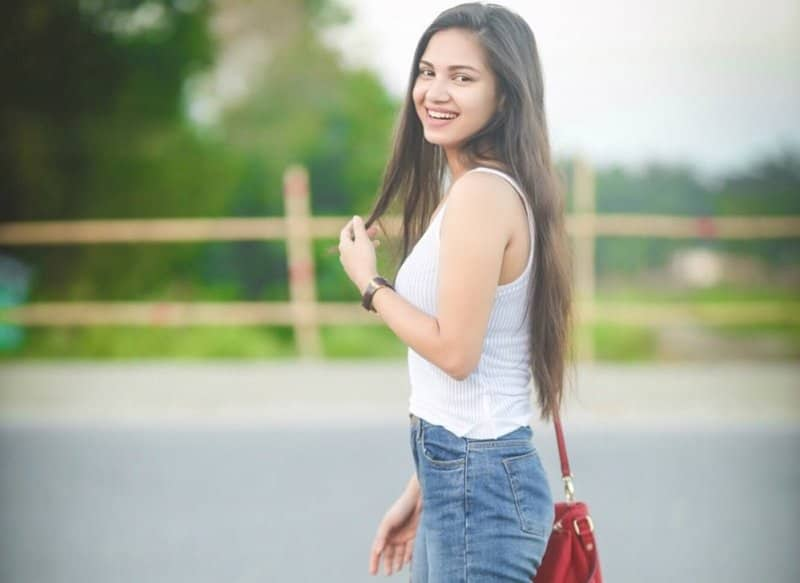 Richa Bharadwaj is a rising star of the Assamese film industry. She is famous for the song "Barite Marim paak" song. She is from Morigaon, Assam. She has completed MBA from Kaziranga University. Her first song is "Maram Priya". Richa Bharadwaj is both an Assamese singer as well as an Assamese actress. Her date of birth is 8th July. Her first Tv serial telecasted on Rang Channel is Xopuonor Deuka. Her first web series is "Mrityunjoy". Her height is 5.6 inch and her weight is 50 Kg. She is active on Instagram with 266k+ active followers – Richa Bharadwaj
Preety kongana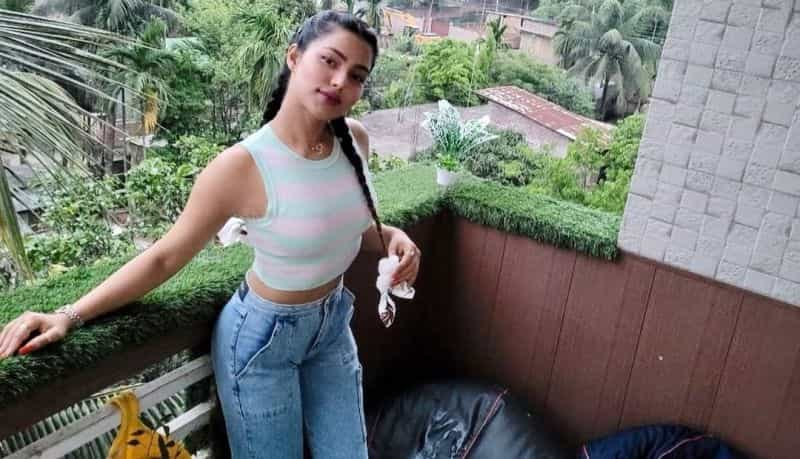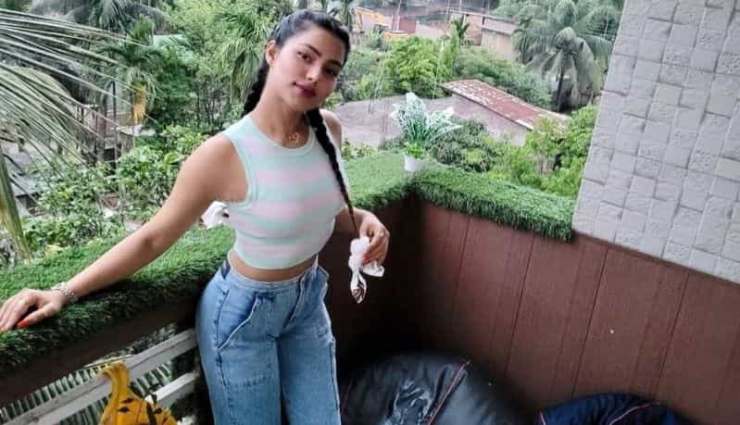 Preety Kongana Barman is an Assamese Actress from Kahilipara, Guwahati. She was born on 12 December 1991. Her age is 29 Years as of 2021. She is also a dancer cum model. She had started her career as a Model via "Tilottama", a beauty peasant event held in Kolkata. She is also well known for her lead role in the Assamese Tv Serial Ardhangini. She also acted as the lead role in the controversial Tv serial "Begum Jaan".Her first debut movie is "Nila Khamor Sithi". She is married to Simanta Shekhar, A famous Assamese Singer. She is very active on Instagram with 270k+ active followers – Preety Kongana
Tehshin Akhtar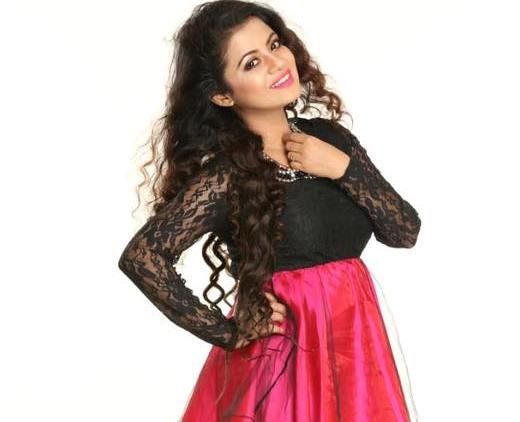 Tehshin Akhtar is an Assamese Muslim actress who works in the Assamese film industry. She is originally from Morigaon, Assam, and was born in Shillong in Meghalaya. Her birthday is 17th November. She enters into Assamese theater industry in 2018 with Koninur Theater. She is currently living in Barpeta in Assam. She was famous for the daily Tv serial 'Bharagarh'. She has completed her MCA from Sikkim Manipal University. She also appears in many Assamese music album videos. Her first professional appearance in front of a camera as an actress is 'Junakr Boroxun'. She is in a love relationship with Jakir Hussain Sikdar, an MLA of Assam, from 2017 and got married on 12 October 2019. Tehshin Akhtar has worked in many Tv Serials like Tumar Babe, Gunjan, FIR, Moi Zubeen Garg Hobo Bisaru, etc. She is also got selected for Splitvilla but did not participate due to some personal reason.
So this is the list of Assamese Actress. We will update it more.